As mentioned in the section about gloves, I tend to suffer from poor circulation in my hands. This means even if the ambient temperature is well above freezing, my hands tend to get cold after a while.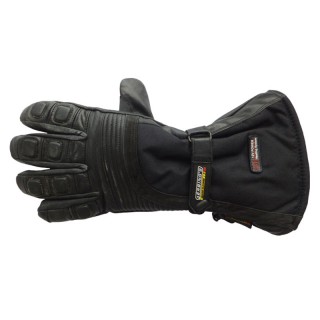 I purchased some heated gloves from Gerbing. They are made from quality black full aniline leather. The heating elements run down the entire length of each finger and thumb, as well as heating the back of the glove. An adjustable wrist fastener is included; although I tend not to bother with it.

The gloves themselves are purported to be waterproof and are fitted with a breathable membrane. I've found that with heavy rain, the gloves do tend to get wet - although it's possible that water was entering the gloves from the wrist rather than actually penetrating the glove. But even if they do get wet, they're still warm.

The gloves are supplied with a harness, and a battery connector harness. The wiring instructions were very easy to follow, but I made a couple of minor changes. I wired the battery connector into the auxiliary fuse box instead of directly to the battery, and incorporated an on/off switch on the side panel: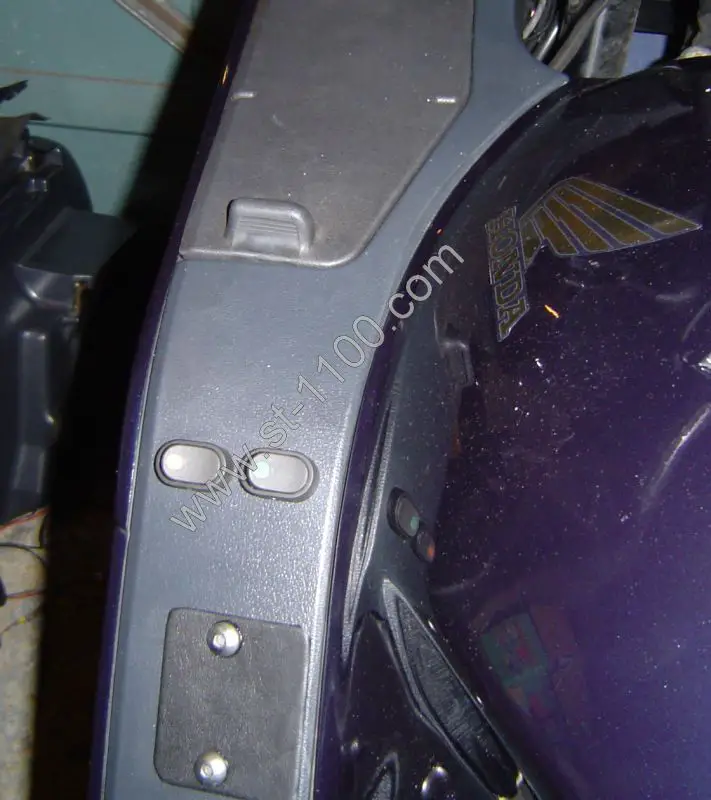 I also changed the connector between the glove supply harness and the bike so that the electric Slime Power Sport tyre pump was able to use this same connector.