by: Alan
(Peterborough, South Australia, Australia)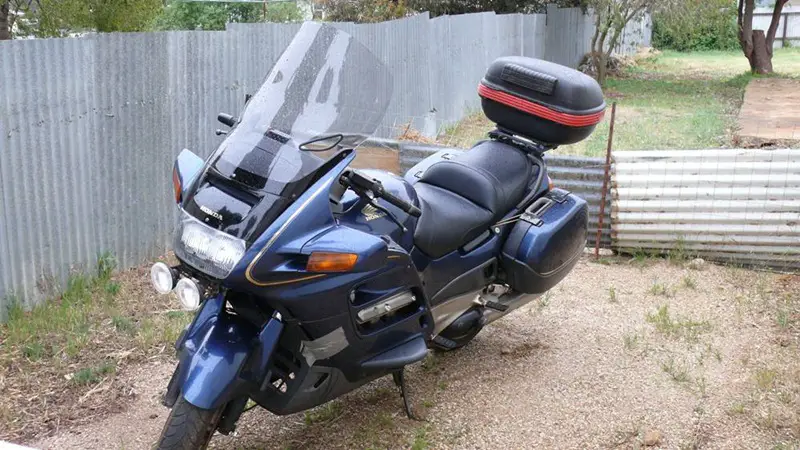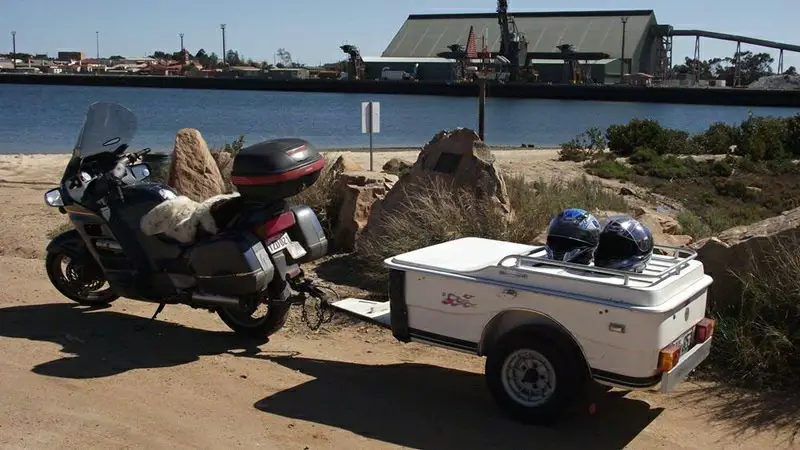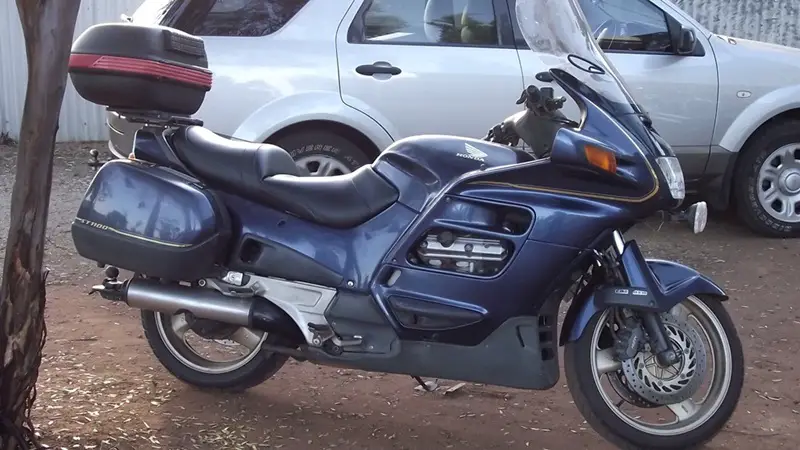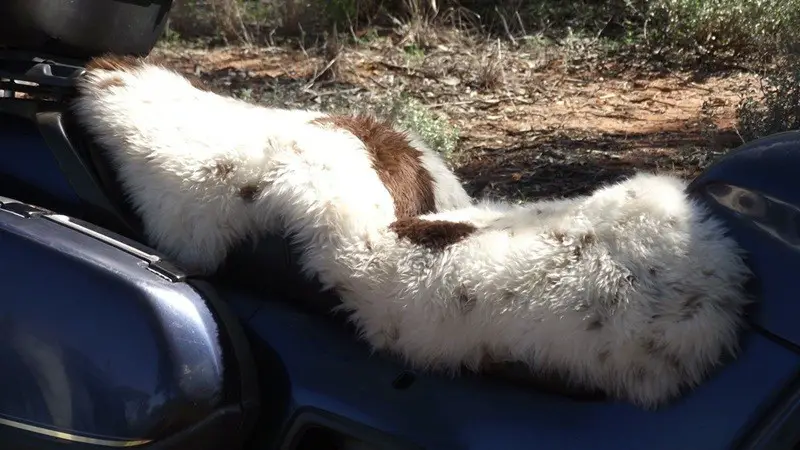 I have generally kept my 1100 in standard form.

But as some aftermarket items are better than OE I have replaced them when worn out.

1. I have fitted a Saddlemen gel seat the design being similar to the Corbin seat.

2. Original screen became unusable so was replaced with a 10cm higher lightly tinted screen. Now the air flow goes over my helmet.

3. First item I added 5 years ago (2006) was a tow bar and I have just bought a newer trailer.

4. Sometime in 2008 I added some driving lights. They were needed as where I was living at the time there was a lot of starying livestock and native wildlife. It's not much fun hitting a bull or a kangaroo in your 4WD or truck, even worse on a bike. I have yet to find a better mounting solution to the one I have as I didn't want to drill holes in body panels.

5. Home made sheepskin seat cover.

6. 12 volt power supply. Somehow that item in Australia was an option and should have been standard.

7. Almost forgot RJays top case added. I had this on my cx500 so kept it for the 1100 which meant I had to get the rear rack as well.
---