A "Fenda Extenda" (or "Fender Extender" to give it its proper name!) is simply a front mudguard extension. One thing I noticed when riding in the rain is that the stock front mudguard seemed to be a bit short. Road grime was being thrown up onto the front of the belly pan. I therefore purchased and fitted a Fender Extender from Pyramid Plastics: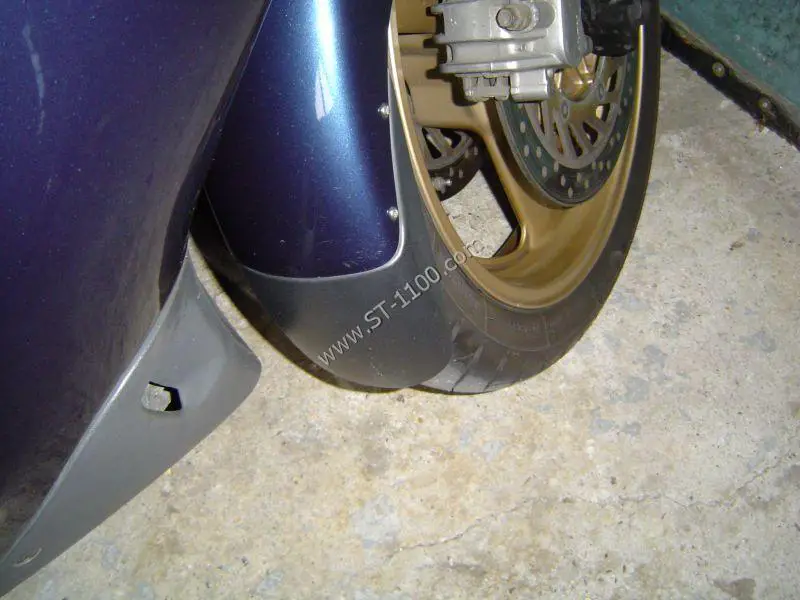 It was very easy to fit; two small self-tapping screws on each side and a piece of double-sided tape hold it securely in place.

The Fender Extender has proved very useful in keeping the underside of the bike clean, and is also said to cut down on possible stone chip damage to the lower fairing as well as protecting important parts of the bike such as the radiator and oil cooler.

Two types are available; because there is a difference in front mudguard width between the ABS and non-ABS models. For a non-ABS ST1100 (all years), the mudguard is 5" wide. ABS models up to the year 2000 have a 5 1/2" wide mudguard, and from 2001 onwards the mudguard width was reduced to 5".

Both types are usually available on Ebay.