The air filter should be replaced every 12,000 miles, according to the owners' manual. Well, with the amount of mileage I was doing by commuting to work, one of the first things I did was to replace the stock air cleaner with a K&N. (I had installed a K&N on my previous bike, the Yamaha XJ600S.) To give you an idea, the stock air cleaner cost around £18. The K&N cost £54. It had paid for itself within two years.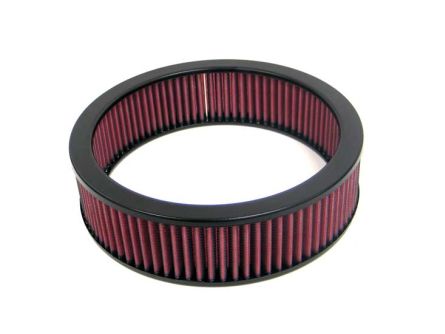 For the ST1100 (all years), the K&N part number is HA-1191. The filter comes supplied with a warning sticker which must be affixed to the top of the air cleaner box, alerting workshop mechanics NOT to throw it away and replace it with a new OEM filter! It also contains a foam outer ring which is only really necessary if you ride in very dusty conditions.

It's covered by the K&N Million-Mile Limited Warranty, so I'll never need to change the air filter again!

Now, I just check the air cleaner every 12,000 miles; and clean and re-oil it if necessary. As the K&N enables the engine to breathe more easily, it results in improved engine performance and better fuel economy.

Yes, really. Not a massive saving, but a saving nonetheless. Some empirical figures from my logbook to back that up:

Before fitting the K&N : 17.09 km/l

After fitting the K&N : 17.82 km/l

And because the air cleaner is reusable, it is also more environmentally-friendly.